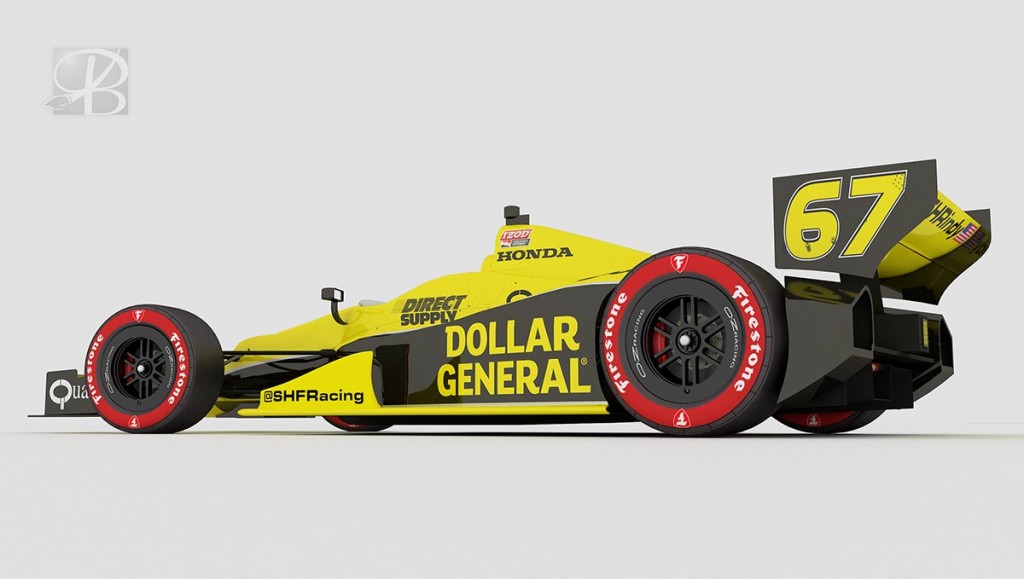 Client:
SFH Racing – (Sarah Fisher)
Task:
Design and render 3d IndyCar livery for SFH Racing, printed and installed on IndyCar.
Designers & Development:
Bart Heldman – CEO & Lead Designer
Jason McCoy – Graphic Designer
Description:
Through our partnership with SFH Racing we were able to develop, design, manufacture and install a wide variety of graphic elements for the Dollar General IndyCar Livery. The union between SFH Racing and DG from 2010 – 2012 afforded us opportunities to design shirts and fire suits for both crew and driver, graphics for their pit equipment and car hauler, and signs and banners for the garage area and the team suite at the Indianapolis Motor Speedway.