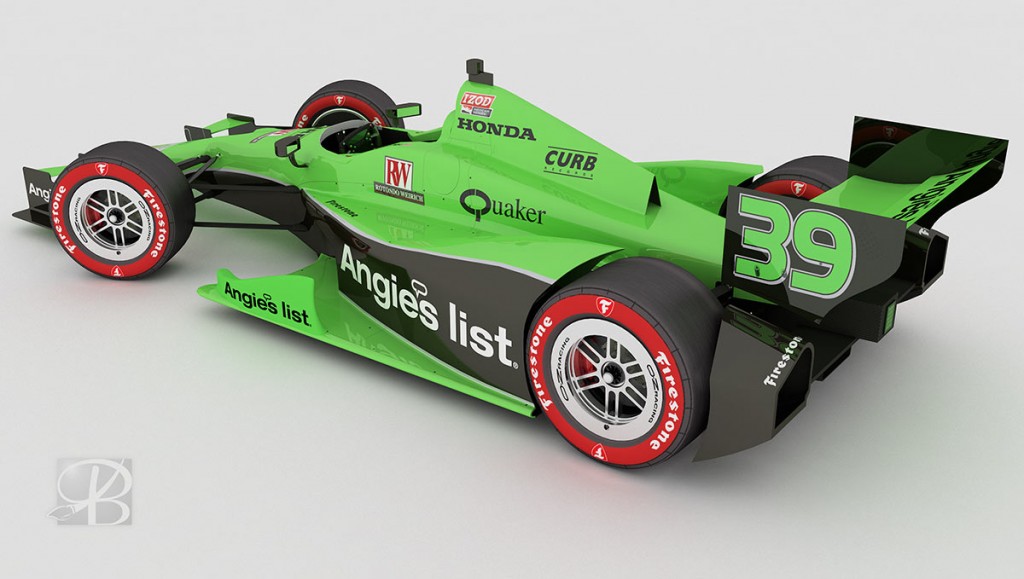 Client:
SFH Racing – (Sarah Fisher Hartman)
Task:
Design and render 3d IndyCar livery for SFH Racing initially for the purpose of sponsorship presentations.
Designers & Development:
Bart Heldman – CEO & Lead Designer
Jason McCoy – Graphic Designer
Description:
Angie's List IndyCar sponsorship was a last minute deal that was finalized a few nights before qualifications for the Indianapolis 500 in 2012. We actually wrapped the car at the track the night prior to qualifications as a result. Throughout the following week we worked frantically to prepare graphics needed to fulfill agreements arranged through Angie's List sponsorship with SFH Racing.